There are some places on Koh Samui that are in all "must visit" lists, especially if you are spending your holidays with children. And the Paradise Park is among those places.
This place is a small farm in the mountains, where everyone can get familiar with wild and domestic animals and birds, and even fish, in the most comfortable, friendly and relaxed atmosphere.

In addition to the animals, there are some really beautiful views of the island of Koh Samui and several small islets located in the sea. Here you can relax in a tranquil and peaceful atmosphere and take a dip in the pool with infinity effect.

The farm is located in the mountains. Google map - 9.486249,99.982494.
It is open from 9 am to 6 pm.
On the farm there are several fully equipped bungalows that can be rented, and one can stay there all day and night.
The whole visit to the park usually takes more than one hour. Usually people would come here for the whole day, especially if traveling with children. So do not forget to bring a towel, sun protection, swimwear and accessories for the pool!
Let's take a little walk in the Paradise Park!

So, after entering the Park you will see several huge cells, which can be entered.
Also here you can to feed squirrels:
Next aviary contains small and very colorful parrots:

There, in the cage, you can see their nests, carved into the old coconuts, with their newborn parrots.
You can feed the birds. You will be given out free goodies for the birds. The last time it was lettuce.

Next we were given out some seeds and we gave it to these handsomes:
They would not let us go until all the seeds were eaten.
Outside in their individual cages we saw creepy-looking Yo-yo birds with blue pearl shades on the eyelids:
Finally, we get to see large parrots. A lot of them here.
This one is like a cat – likes it when you are scratching under his neck

And one of those can say hello to you. But it does so only to the music on the mobile phone of one of the park staff. It is not in English, but only in Thai, but it has yet to come:

Peacocks

Walk around the park freely:


and

And how disgusting they are "crowing"!
Sorry, were not able to record the sound. Well ... it will be a "surprise" for those who does not know.

Enjoying the Park further on.
Rabbits can give a lot of positive emotions, not only for kids but for adults:


Mama hedgehog with kids.
Iguana..

In the Park Café besides having a meal one can buy a basket of food for animals - a bunch of bananas and some dry food. Cost - 20 baht.

Therefore, finishing with monkeys, parrots and iguanas, lets get to the deers that are found in a huge aviary, fenced only with a low fence.

We are passing through the gate and seeing them:
A lot of them here:

Feeding of peacocks and deers:

And how gently they take food from your hand!

After long hours of walking it is such a pleasure to relax in their famous pool

Showers, toilets and changing rooms are also available:

And people can stay there and rent one of these cute bungalows:

Photos of the places and animals, which we did not reach, are courtesy of professional photographer Catherine (link goes to a post about visiting the park, with more pictures.)
Parrots. You've seen them already, but they were not so beautiful.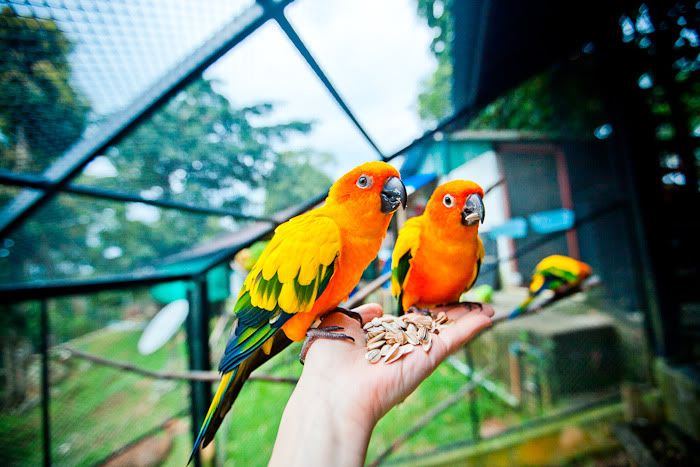 Разноцветные голуби (Справка: окрашивают не взрослых особей, а еще не рожденных птенцов, впрыскивая краску прямо в яйцо. Жестоко? Еще как! Многие птенцы погибают. Остальные радуют глаз разноцветьем):

Multi-colored pigeons (For the reference: they are not dyed when adults but when still being unborn chicks by injecting dye directly into the egg. Cruel? Often many chicks die. Those that remain are pleasing the eye of the tourists)
And here is the hedgehog. Hopefully, we have seen everything. On a farm, in a special room with kids (baby station), you can see the newborn hedgehogs and not only them. A cell with an adult hedgehog is outside.

Another Iguana.

Did you recognize this dude?

Ostriches.

If you go down to the pool, you will come to a waterfall and a pond with fish, which can be fed. The food is right there in the bag.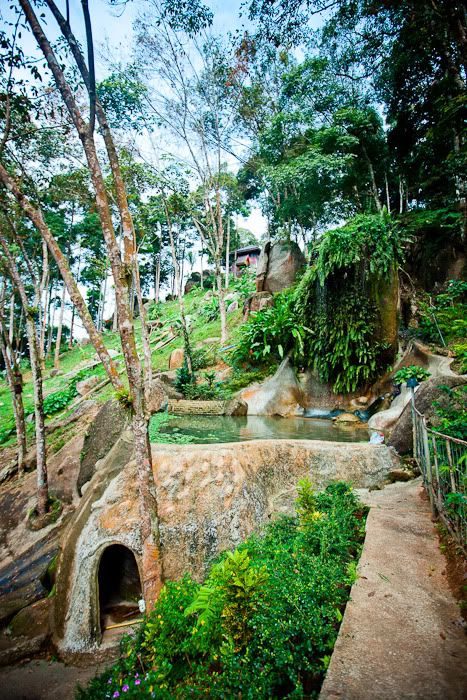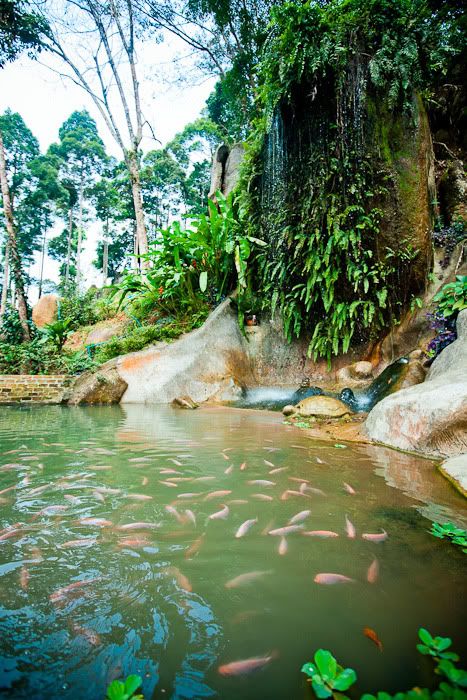 And once again their famous pool:

Some desperate tourists would go there by bike, but keep in mind that the road is sometimes can be very steep with sharp turns.
Enjoy your vacation in Paradise Park and on Koh Samui!
The price includes a ticket, transfers, insurance.
Duration is about 3 hours.
The tour is carried out twice a day, morning and afternoon.

 

The price of this particular tour includes entrance ticket, transfers, insurance.
The tour lasts about 3 hours.
Feature of the tour is that you can order it 1.5 hours prior to the trip at any time from 9 am to 3 pm.

We have several programs that differ in length of the trip and its diversity - just pick up a trip to Paradise Park Samui that you like the most.


Share it!



Write a review